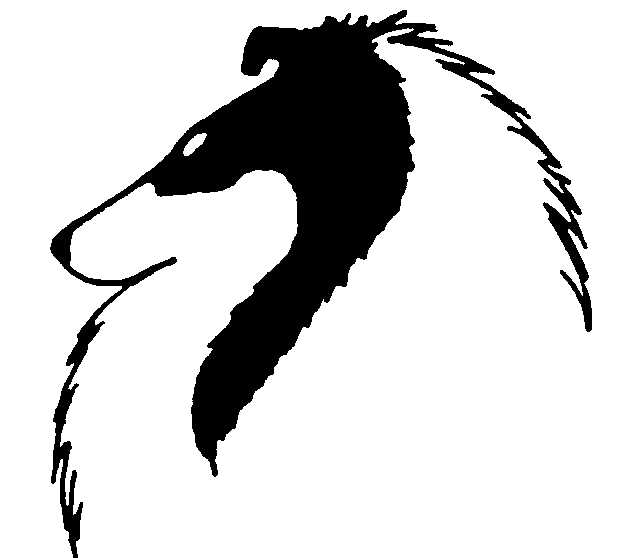 An Introduction to Jodevin
Nestled among the rolling hills of Western Pennsylvania is Jodevin, home to Ravette-Jodevin Collies. Like many other dedicated collie breeders, my passion for, and devotion to this breed were nurtured by a childhood filled with these magnificent beings. In 1988, I purchased "Brady", Grandhill's Dignitary, H.C. (a ptd. Best of Breed winning son of AM/CAN CH. Tartanside Apparently X CAN CH. Kendale Grandhill Wildfire). Co-owned with his breeders, Sue and Jim Stewart of Exeter Ontario, Brady swept me away and instilled in me a profound adoration for his family. Through Sue & Jim, I was made aware of a vital resource in my own neighborhood. Joyce Avery and her Ravette Collies (a significant contributing factor to the solid base upon which Brady was built) were but a stone throw away. A lasting friendship has ensued.
Joyce's willingness to share her wisdom and her family of collies with me has given me a mentor of unsurpassed quality. I have been truly blessed to have met, and been befriended by, some of the best people the collie world has to offer. Joyce Avery tops that list. Along with Jody Englert of Siara, Joyce and I have succeeded in preserving and enhancing the greatness this family has always been known for. By breeding select Ravette bitches to CH. Tartanside Impresario, Tartanside Preview and Ravette War paint, we have established a bright new future for this very old family. Concentrating on such greats as: Ravette's Midnight Memory, AM/CAN CH. Tartanside Heir Apparent, Ravette's Lucky Strike, AM/CAN CH. Ravette The Silver Meteor, and CH. Tartanside Th' Critics Choice, we have built a solid foundation on which to continue.
At Jodevin, Collies reign supreme. Perhaps a bit spoiled by some standards, these dogs are much loved and know it. My first concern is the health and happiness of those in my care. When breedings are planned, my primary consideration is soundness of mind, body and spirit in the animals involved. Only when these factors are deemed exemplary, does a breeding occur. Joyce, Jody and I would like to introduce to you our upcoming brother/sister act. Ravette Siara Gale Force ("Rory") and Ravette's Bridey McGivern ("Bridey"), by Ravette Siara Impressive X Ravette Seabreeze. At just over two years old, these two continue to promise greatness and will be entering the ring shortly. They are both in firm possession of the attributes Ravette is well known for...true collie expression; solid, low to the ground bodies; flowing movement; unequaled elegance; and most importantly, the sweet, loving temperament we require.
---
---